What's Happenin'….
28/09/07 12:37

Yes folks, just letting you know that we've started writing a new album! The difficult 2nd - or is it supposed to be 3rd?!!

No recording as of yet - we're just putting together some demo's, but it's well underway. Time scale wise, we're hoping to have it ready by the new year.

We'll keep you updated on how it's going.


25/09/07 12:37

Another Jazz Cafe date is in the book for early next year!

Saturday 2nd February is the date with the usual full line-up.

Click the Jazz Cafe banner above to get to their web site and ticket office.


25/09/07 12:37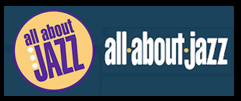 Frederick Bernas has posted a great review of the 30th August Jazz cafe gig on the
All About Jazz
website.

Check it out!