What's Happenin'….
24/04/07 12:37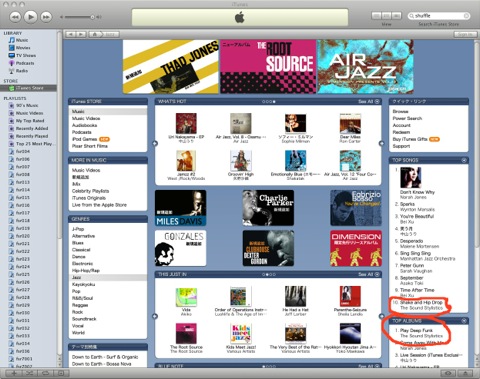 Yes!
Today we were No.1 in the Jazz album charts on iTunes Japan. What's more, the single 'Shake & Hip Drop' was at No.9 in the single charts!
Mucho Grazio to the guys at Freestyle and our Japanese fans for the sterling effort!
18/04/07 12:37

There is to be an album launch gig at the Jazz Cafe on Wednesday 13th June - doors 7.30pm.

This is gonna be a mega gig with a huge 13 piece band including most of the albums infamous line up!

Tickets are on sale now - better be quick!

Click the banner above to be taken to the Jazz Cafe site and box office.